Over 10,000 5-star reviews
The Power of Daily Greens
Eliminate Unhealthy Cravings, Detox Your Body, & Reset Your Gut Health
The chlorophyll found in dark, leafy greens is a nutritional powerhouse for daily detox, gut health, skin & hair health, immunity, and more.
We make healthy food choices easy, delicious, and effective.
Daily detox with a green juice or smoothie every day

Daily detox with a green juice or smoothie every day

Regular price

From $124.99

Sale price

From $124.99 $149.99

Regular price

Unit price

per

Easy morning ritual for better gut health

Easy morning ritual for better gut health

Sale price

$124.99 $149.99

Regular price

Unit price

per

Lose up to 20 pounds* and change your life with a total body reset

Lose up to 20 pounds* and change your life with a total body reset

Sale price

$999.99 $2,358.00

Regular price

Unit price

per
Healthy Meal Replacements
Nutritionist-Developed Solutions For Optimum Nutrition
Convenient and delicious nutrition for men and women, ideal for quick meals, workout recovery, nutritional support, and healthy weight management.
Delicious and filling, with 100% clean RAW plant protein and no added sugar or artificial ingredients.
Cold-Pressed Juices & Smoothies
100% Raw, 100% Plants, 100% Delicious
Fruit, vegetables, nuts, seeds & spices... that's it. No artificial anything. That's why our juices and smoothies taste so good.

And we never pasteurize or high-pressure process our juices, preserving the taste, nutrition and enzymes that other brands cook out.
Meet the Nutritionist Behind It All
Lisa Testa, M.S. is a Holistic Nutritionist with 20 years of experience helping hundreds of clients lose weight and heal from disease naturally using raw food nutrition.
Incorporating more raw plants into your daily routine produces life-changing results. It has always been my goal to make it easy and delicious for people to eat more fruits and vegetables, and now at Raw Generation I get to do that every day.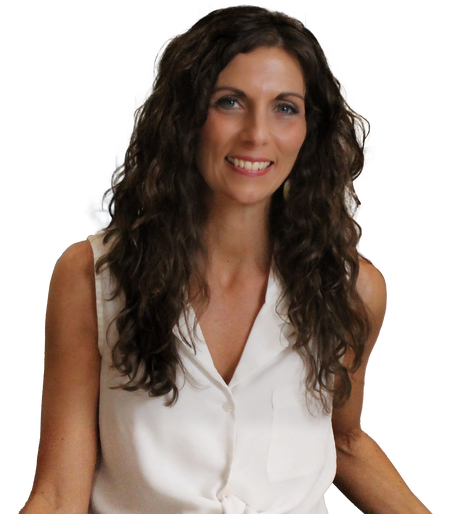 Best All-Around Juice
Cleanse of 2023

Energy boosters and ingredients
that help to reduce cravings.

Say hello to your summertime
bod with Raw Generation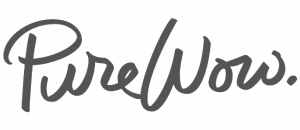 every juice and smoothie
was shockingly delicious
customize...so you look forward
to the juices that you've picked.
Commonly Asked Questions
There is a lot of confusion in the health and wellness space. Lisa, our in-house nutritionist, provides answers to some of your most commonly asked nutrition questions.
​​What is considered a healthy diet?

A healthy diet is one that promotes vibrant health, high energy, good digestion, strong immunity, and natural prevention from diet-related chronic disease.

Eating well and fueling your body with truly nutritious foods can help reduce the risk of heart disease, Type 2 diabetes, stroke, high cholesterol, high blood pressure, low blood sugar, and obesity.

After 20 years of working with nutrition clients, I have found that the most effective eating plan is one that includes 80% of calories from healthy carbohydrates (fruits, veggies, potatoes, legumes, and whole grains), 10% from protein, and 10% from healthy fats.

For optimum digestion and weight management, I recommend eating low-fat during the day and then fully enjoying healthy fats at dinner time. When you choose clean, nutrient-dense foods there is little need to worry about portion sizes or time of eating.

Keep in mind that a healthy diet is more than just healthy eating. Getting adequate sleep, allowing your body to make vitamin D from natural sunlight, regular gentle exercise, and keeping low stress levels all play equally important parts in an overall healthy lifestyle.
How much protein do I need each day?

This question has been the #1 question most-asked of me over the years. While there are all different dietary guidelines surrounding protein, most of them come from mass media over-promoting the importance of high protein in your diet.

Of course, protein is important. But it is no MORE important than any other vital nutrient. I recommend that 10% of your daily calories come from plant-sourced or lean animal protein.


Is it OK to eat carbohydrates?

YES. I strongly encourage going against the grain here (pun intended) and getting 80-90% of your calories from healthy carbs every day.

We are designed to thrive on healthy carbohydrates like fresh fruits, fresh fruit and vegetable juices, vegetables, white potatoes, sweet potatoes, legumes, and whole grains like brown rice, quinoa, and oats. Unhealthy carbohydrates are refined carbs like cereals, crackers, breads, cakes, cookies, and store-bought pasteurized fruit juices.

While this may be far different from your current eating habits, I assure you that it will make all the difference in reaching your weight loss and health goals.
Isn't there too much sugar in fruit?

No. This is a commonly-spread myth that is not grounded in fact. Fruit sugar is in no way the same as refined sugars or syrups. The sugar naturally found in fresh fruit is supremely beneficial to your body and I strongly encourage eating a lot if it, every day.
What are healthy fats and how often should I eat them?

The healthiest fats are avocado, fresh coconut, raw nuts, raw seeds, and extra virgin olive oil. If you are not entirely plant-based, then grass-fed organic butter and beef tallow are two ideal sources of nutrient-dense animal fat. Having healthy fats once a day, at dinnertime, is the best way to be able to enjoy them freely without having to worry about weight gain or digestive issues.

Unhealthy fats like saturated fat, trans fats, vegetable oils, and refined seed oils should be avoided at all costs. These fats are found in nearly all processed foods, fast food, conventional dairy products, and often are the fats used for cooking in restaurants.
Do I need to eat from all 4 food groups in order to be healthy?

It is not necessary to eat from all 4 food groups to be healthy. For example, if you never ate conventional dairy products again, your body would not miss them (Not even the calcium that is touted as coming from milk and cheese. There are far better sources of calcium that are much easier for your body to absorb and use than what comes from cow's milk).

Eating a variety of different foods is important to ensure that you are getting a wide array of nutrients every day, but you can certainly still enjoy a balanced diet without needing to incorporate all 4 food groups.
Is diet or exercise more important?

Diet and exercise are both very important. Establishing heathy eating habits is the #1 step to a healthier you, followed closely by regular physical activity. Exercise does not need to be intense or stressful. Walking, stretching, and gentle calisthenics get the job done well.